News story
Tank commanders tested
Aspiring Challenger 2 tank commanders have just completed their final test exercise on Salisbury Plain Training Area.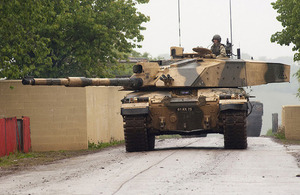 Thirteen corporals took part in the last exercise in a demanding 6-week tactics phase which tested participants on every aspect of commanding a Challenger 2 main battle tank.
The exercise took place across the whole of Salisbury Plain and culminated in an armoured assault onto Copehill Down village. It was run by the armoured wing of the Reconnaissance and Armoured Tactics Division (RATD), supported by A Squadron of the 1st Royal Tank Regiment (1 RTR) and Corunna Company from the 1st Battalion The Yorkshire Regiment (1 YORKS) Land Warfare School Battle Group.
Talking about the training, Corporal Del Bennett of The King's Royal Hussars, a course student, said:
Whether driving and maintenance, communications and information systems, or gunnery and tactics, having the opportunity to put all we've learned in the past 5-and-a-half months into practice has been an unbelievable and invaluable experience.

I look forward to returning to my unit, as a troop corporal in a Sabre Squadron and hopefully developing my new skills by deploying to the British Army Training Unit Suffield (BATUS) in Canada later this year.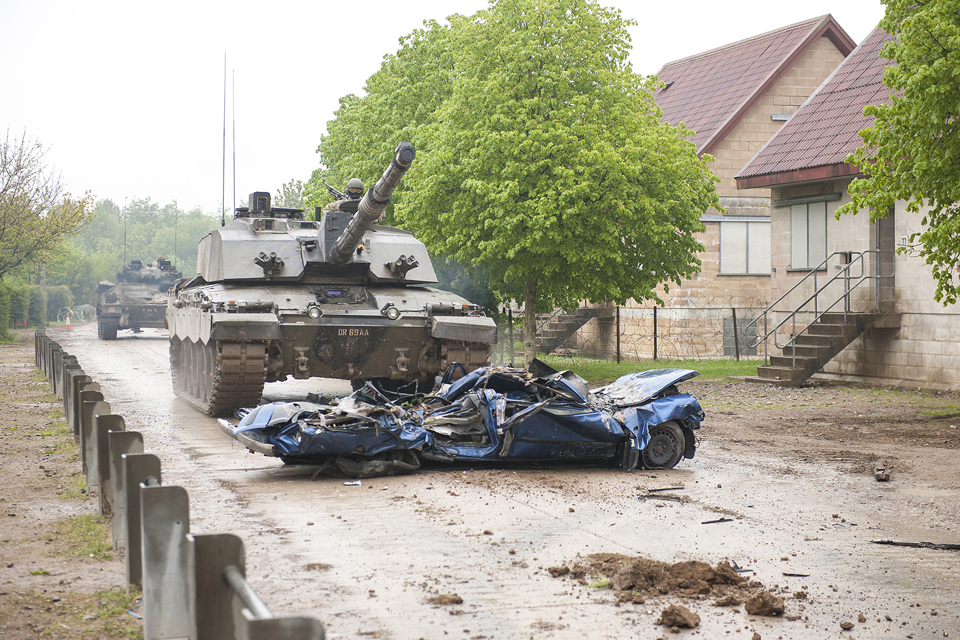 The tactics phase is the final part of a challenging 6-month Challenger 2 Commander's Course. It is undertaken by all newly-commissioned officers joining an armoured regiment on leaving the Royal Military Academy Sandhurst (RMAS) and appropriately qualified non-commissioned officers (NCOs).
On passing the course, the officers and NCOs return to their regiments as Sabre Troop Leaders and Corporals, ready to deploy on exercise or operations.
Commenting on the exercise Lieutenant Colonel Mark Hiskett, Principal Training Safety Officer, DIO Ops Training South West, said:
DIO's priority is to support our Armed Forces as they prepare for operations. The size and nature of the Plain means that it offers excellent training facilities, ideal conditions and the perfect setting for specialised exercises such as these.
Salisbury Plain
Salisbury Plain Training Area is maintained by the Defence Infrastructure Organisation (DIO), which delivers the Training Service, enabling Defence training users to live, work, train and deploy at home and overseas.
At over 38,000 hectares (94,000 acres) Salisbury Plain is the UK's largest training area and offers first-class and diverse training facilities to enable the British Army to meet its training requirements to prepare for operations worldwide.
Published 9 August 2013