News story
Talented women at the top
Theresa May made the case for getting more women into senior positions in UK companies at a seminar this week.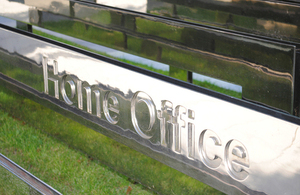 The event on Monday 5 July was organised by the 30% Club which  is a group made up of charimen committed to increasing female representation on corporate boards.
Mrs May told the audience: 'This government's priority is to get our economy back in shape. To do that we need to give all women the opportunity to achieve their full potential - from proper careers advice in schools, to making sure talented women reach the very top.
'That also means getting more women onto the boards of the UK's biggest companies. There's growing evidence that more diverse boards are better boards. They make better decisions, know their customers better and out-perform their male-dominated rivals.'
Davies review
Lord Davies was asked by the government to review the situation and recommended that UK companies in the FTSE 100 should aim for a minimum of 25 per cent female board members by 2015.
In 2010, women made up just 12.5 per cent of board members in FTSE 100 companies.
In her speech, the Home Secretary highlighted the progress that has been made since Lord Davies published his review in February:
in May, the Financial Reporting Council launched its consultation on changes to the UK corporate governance code
the headhunting industry has agreed a voluntary code on diversity which will be launched shortly
there is a strong sense of ownership and action from FTSE 100 businesses. This includes a plan for companies to publish their targets for female representation on their boards by September
the latest figures suggest that there has already been a strong improvement for FTSE 100 companies. The rate at which women have been appointed to board positions has significantly increased and the number of all-male FTSE 100 boards has dropped sharply - from 21 last October to 14 this month
The government also aspires that by the end of this Parliament at least half of all new appointees to the boards of public bodies will be women
Published 6 July 2011