Talented school-leavers offered careers in government
At the end of April job offers were made to 200 successful applicants to join the expanding Civil Service Fast Track Apprenticeship Scheme.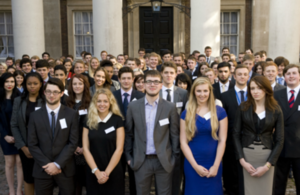 Launched in 2013, the Fast Track Apprenticeship Scheme gives talented school-leavers an alternative route into employment. What makes the scheme different from others is the apprentices work in permanent posts at Executive Officer level.
The scheme offers a variety of exciting and challenging roles, from working as a paralegal officer in Birmingham to helping brief ministers in Whitehall.
The apprentices receive training, mentoring and other developmental opportunities to help build their skills. This puts them in a good position to apply for other Civil Service career opportunities at the end of their 2 year placement.
This year's scheme offers Level 4 apprenticeships in:
Business and Administration
Finance
Information Technology
Published 21 May 2014