TA soldiers undertake tank training
Territorial Army (TA) soldiers from the Royal Wessex Yeomanry have recently honed their skills on one of the most sophisticated military vehicles in the world - the Challenger 2 tank.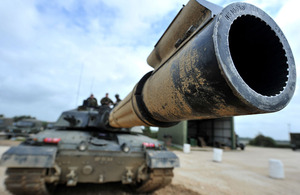 The reservist soldiers took part in a weekend-long live firing exercise at Lulworth Ranges in Dorset; one of the premier military firing ranges in Europe.
The training was designed to test the TA soldiers and to give them vital hands-on experience to ensure they are qualified for potential mobilisation as crewmen on the Challenger 2 main battle tank.
The exercise involved firing the Challenger 2's main armaments, the 120mm gun and the 7.62mm coaxial machine gun, both from a static position and on the move.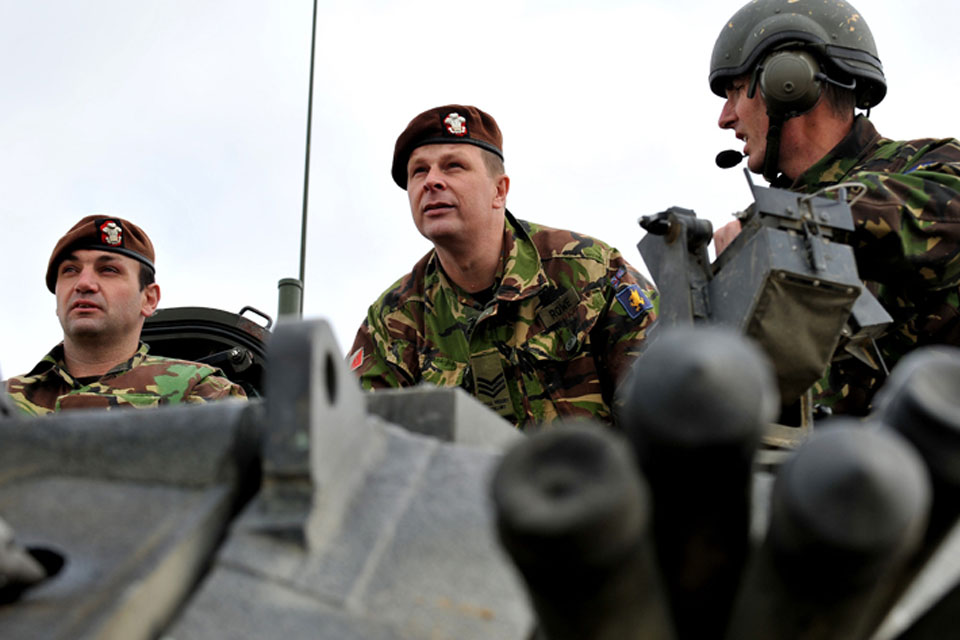 During the challenging exercise, the TA soldiers were expected to hit targets several hundred metres away whilst travelling at speed across difficult terrain. They had to take account of strong winds and even the rotation of the Earth to make sure they achieved direct hits.
The TA tank crews - each made up of a commander, gunner, loader and driver - were also tested on their skills at handling the 62-tonne vehicle on the move. It was an unrivalled training experience and something they had been looking forward to and training hard for.
Live firing training is taken very seriously and is a vital part of the continuation training on Challenger 2 which the Royal Wessex Yeomanry carries out. This combines the realistic and exciting experience of the ranges with intensive tuition in advanced simulators, also at Lulworth Ranges - all with the aim of familiarising the soldiers with the complex high-pressure environment inside the Challenger 2 in a controlled manner.
Lieutenant Colonel Dickie Trant, Commanding Officer of the Royal Wessex Yeomanry, said:
The Royal Wessex Yeomanry epitomises the vital role that the TA plays in the British Army.
Thirty-one members of my unit are serving their country in Afghanistan as we speak, working shoulder-to-shoulder with their Regular Army colleagues, carrying out a variety of roles; from infantry soldier on the ground, to clerks in HQs, and on patrol in recce units.
They're also playing an important part in the crucial job of helping to bring about a stable and secure Afghanistan by training the Afghan National Army officers and NCOs [Non-Commissioned Officers] of the future, as well as working with local farmers to encourage them to grow food crops.
Currently there are more than 670 reservists on operations in Afghanistan. The TA is set to become larger over the next few years. It will grow to 30,000 trained soldiers and be better equipped and trained than ever before thanks to an additional £1.8bn investment by the Government over the next ten years.
Published 25 June 2012