TA soldier helps make front line base more homely
Rifleman Richie Wall is a Territorial Army reservist with 6th Battalion The Rifles. Last November, the 24-year-old was mobilised to join the…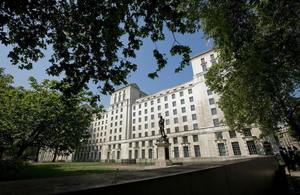 Rifleman Richie Wall is a Territorial Army reservist with 6th Battalion The Rifles. Last November, the 24-year-old was mobilised to join the regiment's 1st Battalion on its six-month tour of Helmand.
That meant Rifleman Wall leaving his job with Goodlife Builders in Exeter to begin intensive training in preparation for the deployment in April this year as part of 3 Commando Brigade Royal Marines.
Since arriving in Afghanistan, Rifleman Wall has been part of Charlie Company, operating in the Nahr-e Saraj (South) district of Helmand. His platoon carry out regular patrols in the area around their base known as the Green Zone, a narrow strip of fertile farmland that borders the Helmand River.
Used by farmers to grow opium poppy, wheat and maize, the zone is well irrigated by ditches and channels, each of which must be carefully negotiated by the Riflemen who most of the time will be carrying up to 50kg of equipment in temperatures above 40 degrees Celsius. In summer, the maize traps the air, stealing any breeze and raising the humidity level, making the heat almost unbearable.
The aim of the patrols is to maintain an ISAF (International Security Assistance Force) presence to prevent the insurgents from intimidating the local population. This helps to improve the local Afghans' confidence in the security situation.
Rifleman Wall is part of a team of around 25 Riflemen who live and work together at a small checkpoint alongside soldiers from the Afghan National Army. The platoon and their Afghan colleagues have developed into a tight-knit group during training and now on operations.
Rifleman Wall's skills as a labourer have certainly made him quite a popular member of the team, who are constantly looking for ways to make their rather austere base that little bit more homely.
He says he's happy to help:
The best part of the job is mucking in and being part of a team. My agricultural background has proved useful, whether it's driving a quad bike around camp or smartening up the place. It's a pretty basic set-up and, almost as soon as I arrived, I was put to good use building a kitchen for us and the Afghan soldiers who we live with.
Lieutenant Marcus Dennison, Rifleman Wall's platoon commander, said:
Rifleman Wall and the other reservists that are working with us are a tremendous asset to the team out here, with the skills and knowledge accrued from civilian life.

Rifleman Wall is a valuable member of the team, whether it be knocking up a piece of furniture or shelter for comfort or driving the quad over unforgiving terrain.

He is working hard to provide security to this volatile area, and has helped his team and company achieve a great deal of success during our time here.
Published 25 August 2011