Government response
Syria - two years of humanitarian need
Secretary of State for International Development statement on two years on from the start of the conflict in Syria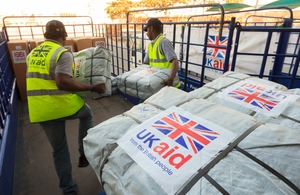 Two years on from the start of the conflict in Syria, International Development Secretary Justine Greening said:
The brutal conflict in Syria has now lasted two years and claimed the lives of over 70,000 people. The UK has led the international humanitarian response, committing £140 million for medical aid, shelter, blankets, food and clean drinking water for hundreds of thousands of people caught up in the crisis.
The international community must now honour the funding promises it's made and all parties to the conflict must give humanitarian agencies the safe access they need throughout Syria in order to save lives. I urge all countries to support a UN-led approach to resolve the humanitarian crisis.
Published 15 March 2013