Sweeping reforms to restore British liberties
Unwarranted state intrusion into private lives will be brought to an end after the Protection of Freedoms Bill became law today.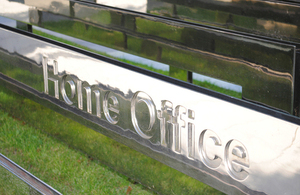 It will curb local authority snooping, see the destruction of DNA samples and profiles given by innocent people and radically scale back the employment vetting process which would have routinely monitored 9.3m people.
Millions more people will be protected from state intrusion into their lives through a sweeping range of policies which will restore common sense to government.
The Protection of Freedoms Act will see:
the scrapping of the Vetting and Barring Scheme and creation of a new Disclosure and Barring Service to oversee a scaled-back barring regime focused only on roles working most closely with vulnerable groups
millions of householders protected from town hall snoopers checking their bins or school catchment area
the scrapping of section 44 powers, which have been used to stop and search 100,000s of innocent people
the reduction of the maximum period of pre-charge detention for terrorist suspects to 14 days
DNA samples and fingerprints of more than 1m innocent people deleted from police databases
thousands of gay men able to clear their name of out-of-date convictions for consensual acts
thousands of motorists protected from rogue wheel clamping firms
British freedoms at the heart of the Whitehall agenda
The Act follows the review of counter terrorism and security powers and the scrapping of ID cards as the coalition government delivers on its agreement to put traditional British freedoms at the heart of the Whitehall agenda. It also draws on views put forward by the public through the radical Your Freedom website set up after the coalition government came to power.
 
Home Secretary Theresa May said: 'Snooping on the contents of families' bins and security checking parents who want to help out in their children's classrooms were never needed for state security and we have brought them to an end.
'I have brought common sense back to public protection with this Act.'
The Protection of Freedoms Act will also see:
an end to the fingerprinting of children in schools without parental consent
introduction of a code of practice for CCTV and Automatic Number Plate Recognition systems (overseen by a new Surveillance Camera Commissioner) to make them more proportionate and effective
restrictions on the powers of government departments, local authorities and other public bodies to enter private homes and other premises for investigations and a requirement for all to examine and slim down remaining powers
the repeal of powers to hold serious and complex fraud trials without a jury
the liberalisation of marriage laws to allow people to marry outside the hours of 8am-6pm
an extension of the scope of the Freedom of Information Act and strengthening the public's right to data
widening of the existing offence of trafficking for forced labour and ensuring that UK nationals who commit trafficking offences anywhere in the world can be prosecuted under UK law
Commencement orders enacting measures in the Act will begin from early July.
Published 1 May 2012