Surge in sports participation before 2012 Games begin
Sport England figures show the number of people in England playing sport every week has topped 15 million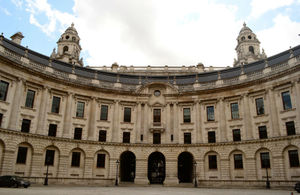 Active People survey figures released today by Sport England show that 15.28 million people aged 16 and over are playing sport at least once a week, 500,000 more than six months ago and 1.3 million more than in 2005/6 when London won the Olympic bid.
Over 20 sports have shown a positive trend over the past 6 months, with particularly strong growth in the Olympic sports of cycling, football, athletics and hockey.
The number of disabled people playing sport every week has also increased.
Strengthening grassroots sport
"With the London 2012 Games round the corner it's encouraging that sports participation is on the rise," said Culture Secretary Jeremy Hunt.
"Hosting the Games will give us the platform to go even further and inspire many more to take up sport. We want people to have a sporting habit for life. Going forward sports governing bodies will target the 14-25 year old age group to do just that and strengthen grassroots sport across the country."
Further information
Published 22 June 2012