World news story
Supporting British healthcare innovators: creating new opportunities in Japan
The British Embassy Tokyo is inviting interested parties to submit bids for the research of the assessment of the Japanese healthcare market and key opportunities for the British Business in Japan.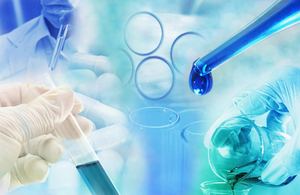 The selected researcher will be working with the British Embassy colleagues to:
Identify priority sub-sectors and key opportunities for the British Business in Japan, evaluate UK capabilities of entering the Japanese market and identify the barriers.
Quantify the potential opportunities to UK business of different intervention.
Identify other areas where UK/Japan are natural allies and propose/implement areas for further collaboration or overcoming any blockages – both through ongoing UK/Japan work (eg dialogue, seminars, joint research, etc) and/or further multilateral interventions.
The required outputs:
A written report in English, with presentation of interim findings by End-November 2017, and final report by End-December.
The report would need to be based on existing knowledge of the UK and Japan healthcare world – from both private and public sector perspectives.
Guidance on bidding:
Please send your technical proposal including explanation of how you would undertake the task, CV and estimate of costs to: Yuki.Saito@fco.gsi.gov.uk
Email title should be: "Call for bids: the Healthcare sector research"
The deadline for submitting full bids is 17.00 (JST) on Thursday 30 November.
Please contact Yuki.Saito@fco.gsi.gov.uk for any enquiries.
Technical proposal should include: Outline of the Study, Methodology, Timeline & Expected output. Cost estimates should include unit cost (e.g. budget/day x working days x author(s)).
Published 12 October 2017