Supporting a library service for the 21st century
£6m fund among measures announced to improve library services.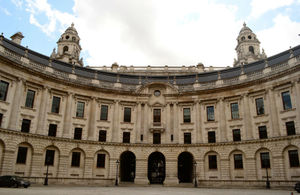 A package of measures to support a vibrant and sustainable public library service has been announced by Culture Minister Ed Vaizey today.
The three new initiatives are:
a £6 million Arts Council England (ACE) fund to help libraries work with arts and cultural organisations and local communities;
a series of pilots to test automatic library membership for primary school children, run in partnership with ACE and the Department for Education;
new 'comparative profile reports' showing how library authorities' services compare across England.
In a speech at the Future Libraries Conference, Mr Vaizey said "Despite the pressures on local authority budgets there continues to be innovation and development in library services up and down the country.
"And now that Arts Council England has taken on responsibility for the development of libraries, individual services are forging important new links with arts and cultural organisations."
He added: "I want to see libraries expand their role and become hubs for access to local arts and culture. The Arts Council fund is a hugely exciting development for our vital library services."
Further information
Published 29 June 2012