Superfast broadband for rural areas
New plans to bring superfast broadband to rural areas announced.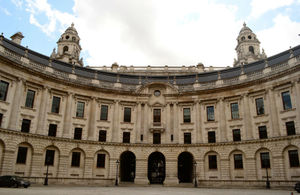 Jeremy Hunt, Secretary of State for Culture, Olympics, Media and Sport, has announced a package of measures designed to prevent a new digital divide between urban and rural communities.
Mr Hunt confirmed plans for three market testing projects to bring superfast broadband to rural areas. "We have to make sure that the benefits of superfast broadband are available to everyone," he said. 
Infrastructure
He also confirmed that the Government will open up existing infrastructure to reduce the costs of laying new fibre, saying that they would legislate if necessary.
"Wherever I go in the country, businesses tell me that access to fast, reliable broadband is increasingly essential," said Mr Hunt. "The action plan I have set out today will help create a broadband infrastructure for our country that meets the needs of all its citizens and businesses, and that will stand comparison with anywhere in the world."
Further plans to support the digital economy will be published at an industry event in the summer.
Speech highlights
Further information
Published 9 June 2010