News story
Summit Boosts UK–China Trade and Investment: Foreign Secretary
Senior Government ministers will meet leading UK and Chinese industrialists at a global business summit in London today aimed at fostering trade…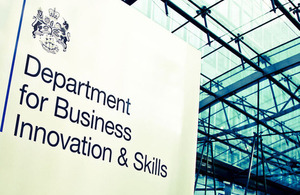 Senior Government ministers will meet leading UK and Chinese industrialists at a global business summit in London today aimed at fostering trade ties with China, the world's second largest economy and host to the 2008 Olympic Games.
Foreign Secretary William Hague, who will open the event, said:
"Commercial diplomacy - using our diplomatic influence to help boost growth and attract inward investment - is a key element for the UK's economic recovery and future prosperity. It is at the heart of a huge amount of work occurring across the FCO's worldwide network of missions. Engaging with the emerging economies is a vital part of this effort.
"We have been working to increase our already strong bilateral ties with China, expanding our range of cooperation and adding 60 new staff across the FCO's China Network.
"China Business Day represents a clear commitment to further strengthening the UK and China's relationship, building on our growing shared interests and working together towards mutual prosperity."
In 2010, the UK and China agreed to double bilateral trade to $100 billion by 2015. Last year, bilateral trade stood at over $70 billion.
In figures announced by UK Trade & Investment this week, China moved up to third place as a source of inward investment projects for the UK.
And earlier this week, a consortium led by Cheung Kong Infrastructure Holdings entered into an arrangement to acquire UK gas company, Wales and West Utilities, in deal for which the total value, including the debt component, is almost £2 billion.
At the British Business Embassy summit in London's Lancaster House, Business Secretary Dr. Vince Cable, Universities and Science Minister David Willetts, Foreign Office Minister Jeremy Browne and Tourism and Heritage Minister John Penrose will be among those speaking.
The China Entrepreneur Club, which groups the leaders of businesses that account for around 4% of China's GDP, has partnered on this event, which is one of 17 global business summits taking place during the Games, organised by UK Trade & Investment.
Among the Chinese industrialists who were invited by Prime Minister David Cameron to speak at the event are Mr. Liu Chuanzhi, Chairman of the China Entrepreneur Club; Madam Sun Yafang, Chairwoman of Huawei; and Mr. Guo Guangchang, Co-founder of Fosun Group.
Representing the UK's creative industries will be Dame Zaha Hadid, the award-winning architect who designed the Aquatics Centre in London's Olympic Park and also the Guangzhou Opera House and the Galaxy Soho in Beijing; and Sir Martin Sorrell, Chief Executive of advertising firm WPP, which is well-established in China, who will discuss how to build a global brand. Philip Dilley, Group Chairman of Arup, which has completed hundreds of projects in China, will also speak.
Among the companies attending from both countries will be SOHO China, Bosideng, Jaguar Land Rover and Net-a-Porter.
Speaking today, Culture Minister Ed Vaizey said:
"We are taking every opportunity to maximise the economic benefits of hosting the Olympic and Paralympic Games in London in 2012. Around four billion people will tune in to watch the Opening Ceremony this evening, and every day of the Olympics will be another incredible chance to show the world what Britain represents today, and what we have to offer.
"We will continue to do all we can to provide a welcome environment for Chinese business and investment, and to support emerging Chinese brands as they take their businesses to the global markets, including the UK."
In the afternoon, the agenda will turn to low carbon living, and the meeting will be addressed by Energy and Climate Change Secretary Edward Davey.
Secretary of State for Energy and Climate Change Edward Davey said:
"This is an exciting time for the UK, as we welcome visitors from around the world for the Olympics. This is a chance for us to showcase not just our capital and our nation's sporting heritage, but also the investment opportunities on offer - especially in the energy sector.
"So I'm particularly pleased to welcome the Chinese delegation. From solar panels to hydropower, Chinese firms are leading the world in developing the innovative clean energy technologies that will help us respond to climate change.
"Here in the UK, the Government is putting in place the measures needed to develop a more balanced, more secure energy portfolio. Whether it's our surging renewables sector or North Sea oil and gas exploration, new nuclear power or carbon capture and storage, there has never been a better time to invest in the UK's energy future."
One of the highlights of the day will be a fashion show organised by China's Eve Group, which is planning to open its European headquarters in the UK early next year, an investment estimated at £10m that will create an estimated 60 jobs.
**UK-China business cooperation
**
The following companies chose to profile their international business at the British Business Embassy today.
China Southern Airlines (CSA), China's largest airline by passenger flow, is expanding further in the UK and opening a new office at Heathrow next month, creating eight new jobs. The company is looking into recruiting cabin staff, in-house marketing, reservation and airport support staff in the UK. In June, the airline launched a new route from Guangzhou to Heathrow, the first direct flight from southern mainland China to the UK. CSA has announced that it will add an additional three services per week for the 2012/13 winter season.
Chinese retailer Bosideng this week opened the doors of its first overseas flagship store, which is located on London's Bond Street. Spread over six floors, the total £35 million investment has created 40 new jobs in the UK, with more jobs potentially in the pipeline.
BRE is announcing that British companies have won over £600,000 of construction contracts for the Beijing Green Building Park, with more contracts in the pipeline. The British firms, which include BRE, MacFarlane Wilder Architect, Bogle Architect and Arup, have all secured commissions with Vanke, China's largest real estate developer which is responsible for the Beijing Park. The two most recent contracts awarded by Vanke are to Bogle/Arup for the design of the new Visitor Centre for the Park and to BRE for the pre-qualification selection process for the first Innovation House on the Park. The Beijing Park, modelled on the BRE Innovation Park in Watford, will open in mid September 2012. The Beijing Park project was agreed on at the UK-China London Summit in June 2011 following a visit to the BRE Innovation Park by the Chinese Vice Premier Li Keqiang and Business Secretary Vince Cable earlier that year.
AGA Rangemaster based in Leamington Spa and Telford, which has origins dating back to the start of the Industrial Revolution, has agreed the basis for a landmark reciprocal distribution and product development agreement with Vatti, a leading Chinese supplier of household appliances. Vatti will be selling AGA, La Cornue and Rangemaster products in China from 2013 and AGA Rangemaster aims to have 500 displays of Rangemaster appliances in Vatti new dealer stores over the next two years. AGA Rangemaster will also sell built-in products, to be developed with Vatti, in Europe through its expansive distribution channels. Vatti, designed and manufactured the Olympic torch for the Beijing Games in 2008. It has a collection of 17 Olympic torches and has brought its 1948 torch back to London for the signing of the collaboration agreement.
Tunbow Group, a Chinese manufacturer with over 20 years' experience of producing small domestic appliances and consumer electronics today announces the launch of its first subsidiary in the UK- Aves Digital Ltd. From its new base in Milton Keynes, Aves Digital will design and market Digital DAB+ Radios, Bluetooth Wireless Speakers and Docking Stations. The investment totals over £2 million in 2012 and the company plans to create 10-12 jobs in the UK by 2013.
Factfile
UK firms won £2 billion in business from the Beijing Games, with Foster + Partners designing Beijing International Airport and Arup providing the engineering services for the Bird's Nest stadium.

In July 2010, China's Prime Minister Wen Jiabao and Foreign Secretary William Hague agreed that the UK and China should be "Partners for Growth".

In November 2010, Prime Minister David Cameron and President Hu Jintao agreed to double bilateral trade to $100 billion by 2015.

The UK ranks alongside Germany as the largest European investor in China.

There are opportunities for UK businesses in China in areas such as research and innovation; health and life sciences; financial and professional services; infrastructure and regional development; education; energy and resource efficiency; advanced engineering and ICT; and low carbon solutions.

UKTI is inviting UK firms to bid for high value opportunities in mainland China (potential contracts worth over quarter of a billion pounds). These include: the design, build and management of hospitals, and energy generation (civil nuclear and wind power). There are a further five high value opportunities in Hong Kong in the construction, road and rail sectors.

Last year, UKTI helped over 3,000 UK firms to do business in China.
**Notes to editors
**
Pictures to accompany the AGA Rangemaster announcement are available on Flickr.
Pictures of the Bosideng store accompany this press notice.

The Government's economic policy objective is to achieve 'strong, sustainable and balanced growth that is more evenly shared across the country and between industries.' It set four ambitions in the 'Plan for Growth' (PDF 1.7MB), published at Budget 2011:
To create the most competitive tax system in the G20

To make the UK the best place in Europe to start, finance and grow a business

To encourage investment and exports as a route to a more balanced economy

To create a more educated workforce that is the most flexible in Europe.
Work is underway across Government to achieve these ambitions, including progress on more than 250 measures as part of the Growth Review. Developing an Industrial Strategy gives new impetus to this work by providing businesses, investors and the public with more clarity about the long-term direction in which the Government wants the economy to travel.
UK Trade & Investment (UKTI) is the Government Department that helps UK-based companies succeed in the global economy. We also help overseas companies bring their high quality investment to the UK's economy - acknowledged as Europe's best place from which to succeed in global business. UKTI offers expertise and contacts through its extensive network of specialists in the UK, and in British embassies and other diplomatic offices around the world. We provide companies with the tools they require to be competitive on the world stage. For more information on UKTI, visit www.ukti.gov.uk or visit the online newsroom at www.ukti.gov.uk/media.

You can watch the sessions live at (UKTI link) or on the UKTI YouTube channel (http://www.youtube.com/user/UKTIWeb). You can also follow events live on Twitter @BritBizClub and join the conversation using hashtag #BritBizEmbassy.
Notes to Editors
Contact Information
Name BIS Press Office Job Title
Division Department for Business, Innovation & Skills Phone
Fax
Mobile
Email bispress.releases@bis.gsi.gov.uk
Name Lucy Bell Job Title
Division Department for Business, Innovation and Skills Phone 020 7215 5361 Fax
Mobile
Email Lucy.Bell@bis.gsi.gov.uk
Published 27 July 2012