Joint Statement by Stephen O'Brien MP and Henry Bellingham MP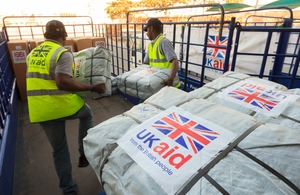 Joint Statement by Stephen O'Brien MP and Henry Bellingham MP
We welcome the events that are taking place worldwide to mark Sudan 365's day of action.
There are now just 112 days to the referendum on self-determination for Southern Sudan. Sudan will be a prominent feature of discussions at the forthcoming United Nations General Assembly, including Secretary General Ban Ki Moon's high level meeting on Sudan on 24 September.
The UK supports Sudan 365's message that the international community must continue to work together and with the parties in Sudan to build a lasting peace there, not only between North and South, but also in Darfur whatever the outcome of the referendum. While there has been some progress in the preparations for the referendum and on the wider North-South Comprehensive Peace Agreement, there is still much to be done. We must all work together to achieve a lasting peace for the people of Sudan.
Published 19 September 2010