Successful applicants for digital arts scheme announced
53 organisations to take part in Arts Council and BBC project The Space.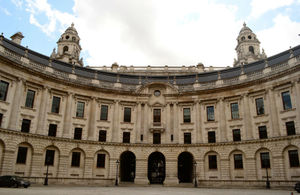 From books and the Bard to orchestras and opera, audiences will be able to experience the arts on digital platforms this summer through a new experimental service.
Arts Council England and the BBC have today announced the successful applicants that will create hundreds of hours of original commissions for The Space.
The service, which will run from May to October, will be available on PCs, smartphones, tablets and internet connected TVs, as well as through the red button on Freeview HD.
The project is designed to build digital skills and capability in the arts and cultural sector. The Arts Council is committing up to £3.5 million from its recently created £20 million Digital Innovation Fund. The BBC will develop technological solutions and provide mentoring, producing, training and skills development.
Alan Davey, Chief Executive of the Arts Council, said: "The Space is one of our most significant interventions of recent years and I'm delighted to be able to announce such exciting and imaginative contributions from artists and organisations. The Space will stimulate a dramatic step change in skills development, creative learning and collaboration. It will inspire a great generosity of spirit among the participating organizations, with each of them committed to documenting and sharing the journey they all are taking together."
Roly Keating, Director of Archive Content for the BBC said: "By bringing together the complementary skills of BBC and Arts Council in this ambitious way we believe we can make something really special happen to celebrate 2012's unique summer of arts. And by sharing the BBC's expertise, training and mentoring we hope there'll be a lasting legacy, by putting digital creativity at the heart of artistic life in the UK."
A total of 53 applicants were successful out of almost 750 that submitted expressions of interest to be part of The Space. They include the London Review of Books, Shakespeare's Globe, the Philarmonia Orchestra and Birmingham Opera Company.
Further information
Published 22 February 2012