Press release
Success at Wexham Park is a model for the rest of the NHS
Monitor has praised Wexham Park Hospital for making dramatic improvements to the services they provide patients.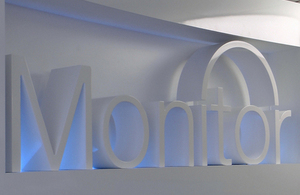 NHS Improvement Chief Executive Jim Mackey has praised staff at Wexham Park Hospital for making dramatic improvements to the services they provide patients and hailed the turnaround as a model for challenged trusts in the NHS.
Patients in Berkshire and Surrey have access to significantly better quality healthcare after Wexham Park Hospital, previously one of the most troubled in England, was found to have been "the most impressive example of improvement" seen by the independent Chief Inspector of Hospitals, Sir Mike Richards.
The hospital is part of Frimley Health NHS Foundation Trust; formed by the merger of Frimley Park Hospital NHS Foundation Trust and Heatherwood and Wexham Park NHS Foundation Trust in October 2014.
An inspection report published today by the Care Quality Commission rated the hospital as "good" overall and "outstanding" for critical care and emergency services. At the time of the merger, Heatherwood and Wexham Park was in special measures, but Monitor advised it would benefit from the outstanding leadership of its neighbouring trust.
Jim Mackey, Chief Executive of Monitor, said:
This is a great example of hard work by the staff at both trusts and an innovative approach to fixing deep-rooted problems within a very challenged trust. It should serve as an example to other challenged parts of the NHS that, no matter how tough challenges seem, things can be turned around. I congratulate the leadership of the trust who have made real improvements for patients.

In just over a year, the leadership and staff have turned this hospital from one which gave great cause for concern to one which local people can really be proud of.
The merger – supported by staff from the health regulator Monitor – will be studied by the NHS to see what lessons can be learned by other trusts in difficulties.
Published 2 February 2016