Stunell wins praise for ending council red tape
The first parliamentary questions for the department's new ministerial team.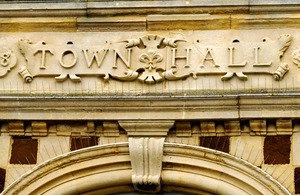 The end to unnecessary red tape will save money and give councillors the freedom to express their opinions without the threat of being sidelined were announced by Local Government Minister Andrew Stunell.
In the first parliamentary questions for DCLG's new ministerial team last week, Andrew Stunell confirmed that the Localism Bill would include legislation to scrap the expensive local government Standards Board meeting the commitment made in The Coalition Agreement.
In response, MPs (Peter Bone the Member for Wellingborough) suggested this would make Mr Stunell "the pin-up boy for every councillor in the country", and that he would now receive an enormous amount of fan mail.
Mr Stunell said:
Around the country, there are councillors of every political persuasion deeply frustrated by the fact that the Standards Board remains a burden and a threat to them. It costs £7.8 million, but it dealt with only 1,000 real complaints last year, which is £7,800 per complaint. The sooner we get rid of it, the better. That will be done on a statutory basis through the decentralisation and localism Bill.
Mr Stunell also informed Members of Parliament in an adjournment debate on 8 June that the Bill would also end the unfair practice known as 'predetermination' which bars elected council members from taking part in decisions where they had campaigned or expressed a predisposed view.
He added:
It is absolutely the case that it is wrong for local representatives to be barred from taking part in decisions, even if they have a clear predisposed view. They may even have been elected on a particular issue, and it would of course then be deeply frustrating for them to receive apparently professional advice that disqualifies them from taking part. The government certainly understand the concern that the issue causes to councillors, and if necessary, we will legislate to ensure that councillors are not prevented from speaking up on issues on which they have campaigned.
Published 18 June 2010