News story
Student visitor route attracting brightest and best
New research shows the student visitor route is working well: attracting genuine, talented students for short-term study at UK institutions.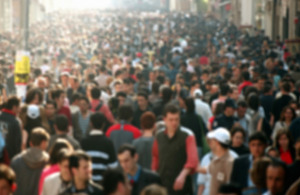 The aim of the study, carried out by the Home Office, was to build up a picture of who uses the route and where they study. The results have been published today and show that the visitor route is being used as the government intended - attracting high value, low risk migrants who contribute positively to economic growth.
It also makes clear that short-term students are attending accredited institutions and most are doing English language programmes or university exchanges. There is no evidence of displacement from the main student route, for longer periods of study and study at higher levels, into the student visitor route.
Students
Immigration Minister Mark Harper said:
It is right that international students have the opportunity to take up short courses in our world-class colleges and universities, and this research shows how well the system is working.

Overall, we have made substantial inroads in reducing immigration, with figures showing we have cut out abuse while encouraging the brightest and best migrants who contribute to economic growth.

Most recent statistics show a 5% increase in the number of sponsored student visa applications for our world-class universities, and a 5% increase in the number of visas issued to skilled workers.

Furthermore, latest UCAS statistics show applications from international students are up 5.5% compared to this time last year, and latest figures from the Higher Education Statistics Agency show the total number of non-EU students at our universities continues to rise.
Further findings include:
• Most student visitors stay for less than three months, suggesting those using the route are genuine and do not abuse the system by staying longer than needed.
• Ten per cent of those from visa national countries (who need a visa to enter the UK) and almost a third of non-visa nationals (who do not need a visa) were studying courses leading to qualifications equivalent to degree level, showing the route is also being used by some of the brightest and the best.
• 87% of non-visa nationals and 90% of visa nationals are attending institutions on the Home Office's register of sponsors under Tier 4 – the student tier – of the Points Based System.
• Around two-thirds of visa nationals were accounted for by five nationalities: Russia, China, Turkey, Saudi Arabia and India, many of whom are studying English. The largest number of student visitors come from the US (accounting for 44% of the total), with the study suggesting that 85% of these US nationals taking part in exchange courses.
Immigration
The student visitor route allows people to study for up to six months in the UK. Unlike those coming to the UK through the main student route, student visitors do not have to be formally sponsored by an educational institution. However, they must attend an institution which is accredited to provide education.
The most recent statistics show a 6% increase in student visitor visas over the last year, demonstrating the continuing importance of this route in welcoming international students to the UK for a short period of time, enjoy the benefit of good UK schools and allowing them to travel around the UK as a visitor.
Published 6 June 2013