Student visa reform proposed
Contribute your views to our consultation into how we can best reduce the number of students who can come to the UK.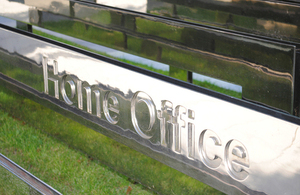 Tougher entrance criteria, limits on work and an end to students staying in the UK to look for a job are among changes proposed by the immigration minister today.
Damian Green launched a public consultation on the reform of tier four - the student entry route - which accounts for two thirds of migrants entering the UK each year.
Today, the Home Office also revealed that 41 percent of students coming through this route were studying below degree level courses.
We must be selective
Mr Green said: 'I believe attracting talented students from abroad is vital to the UK but we must be more selective about who can come here and how long they can stay.
'People imagine students to be those who come here for a few years to study at university and then go home - that is not always the case. Too many students coming to study at below degree level have been coming here with a view to living and working, rather than studying. We need to stop this abuse.
'Today's proposals follow a major review of the system, and are aimed at a more selective system and, crucially, reducing the numbers to meet our target of reducing net migration to sustainable levels.'
Eight week consultation
The consultation will run for eight weeks, asking for views on a range of measures to reduce the number of students that can come into the UK. Proposals include:
reducing the number of people coming to the UK to study at below degree level
introducing a tougher English language requirement ensuring students wishing to extend their studies show evidence of academic progression
limiting students' entitlements to work and their ability to bring in dependants
improving the accreditation process for education providers, alongside more rigorous inspections
You submit your views on the UK Border Agency website. Send your responses by 31 December 2010.
You can read the written ministerial statement launching the consultation.

Published 7 December 2010