The immigration minister has addressed criticisms by leading figures in higher education who oppose plans for fewer foreign students.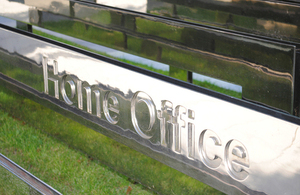 Damian Green said: 'Attracting talented students from abroad is vital to the UK but we must be more selective about who can come here and how long they can stay.'
He added that education sector views will be considered as part of a public consultation on how best to reduce the number of students coming to the UK.
Abuse targeted
Around 41 per cent of students sponsored between April 2009 and the end of August 2010 were studying at below degree level.
The types of courses on offer can be as basic as tuition in CV-writing.
High calibre students
'While this may be entirely suitable for young people in the UK looking to move from secondary education into work, this can hardly be worth the thousands of pounds an international student invests in coming to study in the UK,'  Mr Green said, writing on popular student website the Student Room.
He added: 'This government wants high calibre students with the genuine desire to study to come to our country for temporary periods, and then return home with enhanced skills and career prospects.
'We have heard views on our proposals from a wide range of people through out the UK - including many existing students.'
The public consultation draws to a close on Monday 31 January. You can have your say here.
Published 28 January 2011