New rules on abuse of the student visa system mean nearly 500 colleges will no longer be able to bring new international students to the UK.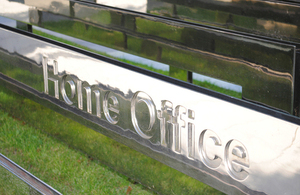 The colleges - a number of which were bogus and did not offer genuine courses - could have brought more than 11,000 students into the UK to study each year.
 
New UK Border Agency regulations have raised the standards education providers must meet to sponsor international students. So far, 474 colleges have lost their right to recruit international students after they failed to sign up for the new inspection system.  The new standards will help ensure genuine international students get a good quality education in the UK. 
4,500 applications refused
A related UK Border Agency investigation into more than 100 colleges has led to 51 having their licences revoked. The investigation followed a surge in applications from South Asia just before the English language requirement rules were tightened earlier this year. More than 4,500 of these applications to study have been refused or withdrawn as a result. 
 
Officials encountered evidence of clear abuse. One student interviewed to test his English skills answered almost every question with the word 'hello'. At another college staff turned off the lights off and hid when inspectors called and one college was unable to provide any timetables of classes or registers of students enrolled. A Norfolk-based college had students whose home address was recorded as Glasgow.
Immigration Minister Damian Green said: 'Widespread abuse of the student visa system has gone on for too long and the changes we have made are beginning to bite.
 
'Too many institutions were offering international students an immigration service rather than an education. Only first-class education providers should be given licences to sponsor international students.'
Further measures due
Further measures to tighten student visa rules are due in April next year. The post study work route, which allowed overseas students to work after graduation will be closed and students wishing to work will need to apply for a work visa. There will also be new time limits on student visas and tougher rules on work placements. The UK Border Agency will monitor the behaviour of all sponsors and take action against any that are not complying with standards of education provision or immigration control.
 
The changes to the student route form part of sweeping changes to overhaul the immigration system and reduce net migration from hundreds of thousands to tens of thousands.
 
A limit on non-EU workers coming to the UK has already been introduced. Restrictions on the right to settle here will be outlined shortly alongside reforms to the family migration route which will promote integration and reduce burdens on the taxpayer.
 
Published 2 November 2011