News story
Student protests: Theresa May condemns 'appalling levels of violence'
The Home Secretary has issued a statement following yesterday's protest which saw thousands of students gathering in central London.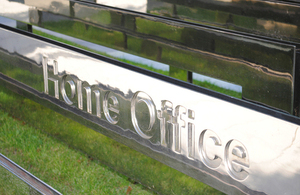 There were angry clashes as protesters - some throwing missiles - fought to break through police lines.
Wanton vandalism
Theresa May said: 'I utterly condemn the increasing levels of violence and disorder that some of the protesters have been involved in.
'What we have seen in London, the wanton vandalism, smashing of windows, has nothing to do with peaceful protest. 
 
'I have spoken to Paul Stephenson, the Met Commissioner, and he has updated me on the appalling levels of violence seen. Attacks on police officers and property show that some of the protesters have no respect for London or its citizens
 
'The police have had a tough job in extremely difficult circumstances. They have put themselves on the line to keep London's streets and citizens safe. 
'Peaceful protest is acceptable - violent protest and criminal damage is not.'
Arrests made
Around 2,800 police officers were deployed yesterday.
Scotland Yard has said 12 officers and 43 protesters were injured, and 34 people were arrested.
Speaking to BBC Radio 4's Today programme, the Metropolitan Police Comissioner said there would be a 'full and thorough investigation' into both the behaviour of protesters and any complaints against police.
'Whilst the majority did come to demonstrate peacefully, the minority of that majority was a significant number of people who came prepared for violence and clearly demonstrated that violence on police lines,' Paul Stephenson added.
Published 10 December 2010