Student protest: update to parliament
Addressing parliament today, the Home Secretary said that 'some students behaved disgracefully', but that police assessments show groups of 'hardcore activists' infiltrated the protests.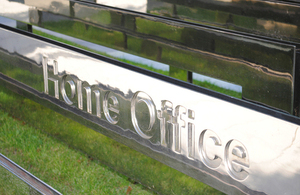 More than 30 police officers and 43 protestors were injured in planned student protests in central London last Thursday. Thirty five arrests were made.
 
The Independent Police Complaints Commission has begun an investigation into an incident which left one protestor seriously injured.
Gratitude to officers
The Home Secretary said: 'I want to be absolutely clear: the blame for the violence lies squarely and solely with those who carried it out. 
 
'The idea - that some have advanced - that police tactics were to blame when people came armed with sticks, flares, fireworks, stones and snooker balls, is as ridiculous as it is unfair.'
Read her statement in full here.
 
She also expressed her gratitude to the 2,800 officers who carried out the police operation. 'It was this bravery that enabled this House to engage unhindered in democratic debate,' she added.
Review of royal security
The Metropolitan Police are conducting an urgent review into royal protection arrangements.
This follows an incident which saw a car carrying Prince of Wales and the Duchess of Cornwall being attacked.
 
On the question of whether the Duchess was struck through the window of the car, the Home Secretary said that she understood that 'some contact' was made.
 
The review will report back on 17 December. The Home Secretary will then decide if any further action is necessary.
Published 13 December 2010