Student consultation closes on 31 January
As a public consultation on reforming the system for allowing people to study in the UK draws to a close, the government has today called on people to make their views heard.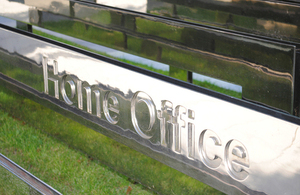 The eight-week consultation asks for your views on a range of measures with the aim of reducing the number of students who can come into the UK.
Proposals include:
reducing the number of people coming to the UK to study at below degree level
introducing a tougher English language requirement
ensuring students wishing to extend their studies show evidence of academic progression
limiting students' entitlements to work and their ability to bring in dependants
improving the accreditation process for education providers, alongside more rigorous inspections
Contribute to the consultation on the UK Border Agency website.
Immigration minister Damian Green said: 'I believe attracting talented students from abroad is vital to the UK but we must  be more selective about who can come here and how long they can stay.
'Our proposals are aimed at a more robust system. Too many students coming to study at below degree level have been coming here with a view to living and working, rather than studying. We need to stop this abuse.
'I am pleased that so far people have been engaging with us on this issue, and we have received a substantial number of responses. I want to encourage those who haven't had their say to do so now.'
Tackling all routes
The government has committed to making changes across the immigration system in order to reduce net migration to sustainable levels.
As part of this, an annual limit on the number of workers who can come to the UK from outside the EU will be put in place in April.
Tier four is the student route of the points based system. This accounts for two thirds of migrants entering the UK each year which is why it is a key focus for reform.
Raising the bar
The new proposals could see tier four restricted to those studying largely degree level courses, unless the institution is recognised by the UK Border Agency as a highly trusted sponsor.
The drive to ensure students return overseas after their course finishes could mean students will have to leave the UK and apply for a new visa to further their studies.
Limiting work entitlements
It could also mean students are not given unrestricted access to work.
In addition, the government is looking at ways to improve the inspection and accreditation of the education sector, to ensure courses are of the highest quality.

Published 24 January 2011