Press release
Stronger enforcement to tackle counterfeiting and piracy
Partners in the international fight against IP crime collaborate at London summit to consider new approaches to protecting consumers and businesses.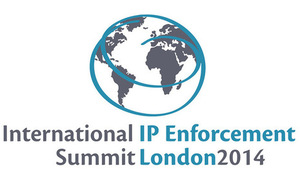 One in three of all jobs across the EU are supported by industries that make intensive use of intellectual property (IP) rights like trade marks, copyright, designs and patents. These IP rights-intensive industries also ac-count for 39% of the EU's GDP and 90% of its external trade.
However, the abuse of IP rights is threatening consumers and damaging economies, businesses and jobs across the world. The OECD estimates that the global trade in counterfeited and pirated goods is worth over 250 billion dollars, which has a direct impact on legitimate business and jobs.
The UK Intellectual Property Office, the Office for Harmonization in the Internal Market (OHIM) and the European Commission, who are working together to tackle this threat, are jointly hosting a unique IP Enforcement Summit in London, from 11 to 12 June.
The Summit brings together European and international intellectual property institutions, enforcement authorities, multinational business leaders and governments to consider how best to respond to the growing problem of counterfeiting and piracy.
The debate will focus on the online environment, customs enforcement in Europe and at external borders, and the coordination of tools and techniques to tackle IP infringements. Enforcement experts will consider how more effective international cooperation and collaboration can be developed to improve both strategic and operational responses to what is now a global economic and criminal issue.
The conference programme reflects the global nature of the IP enforcement effort. Vince Cable, UK Secretary of State for Business, Innovation and Skills, Heinz Zourek, Director General of the European Commission, Kunio Mikuriya, Secretary General of the World Customs Organization, former US Senator Chris Dodd, Chair and CEO of the Motion Picture Association, Francis Gurry, Director General of the World Intellectual Property Organization, Paul Polman, CEO of Unilever, Rob Wainwright Director of Europol, as well as Matthew Barzun, the US Ambassador to the UK, are just some of the names represented at the event.
UK Intellectual Property Minister, Lord Younger, said:
Protecting IP rights is vital to supporting economic growth. The rapidly evolving digital world presents a range of challenges for Intellectual Property protection in the future, and partnerships are essential if we are to address the challenges of today and tomorrow. I look forward to welcoming colleagues from across the world to London to discuss how we can maximise the benefits of an effective enforcement regime.
Antonio Campinos, OHIM President, stated:
The recent joint study published by OHIM in collaboration with EPO acknowledged that more than 77 million jobs and over 4.7 trillion euros are generated by industries using IPR intensively. Innovators and creators need reliable protection of their intellectual assets, but they also need effective enforcement. This cannot be achieved simply by passing the responsibility on to police and customs authorities. Public and private cooperation is essential if we want to ensure that IP is protected to safeguard jobs, growth and counter the social and economic damage that IP infringements cause.
Notes to editors
The UK Intellectual Property Office
Responsible for Intellectual Property (IP) rights in the United Kingdom, including patents, designs, trade marks and copyright. The UK sees IP enforcement, whether civil or criminal, as crucial for innovation and economic growth, and supports the coordination and cooperation across the IP community to tackle counterfeiting and piracy.
Contact for press:
Bianca D'Orsi
Department for Business, Innovation and Skills
Telephone: +44 (0)207 215 5080 / +44 (0)782 690 8242
Email: bianca.dorsi@bis.gsi.gov.uk
OHIM
The EU agency entrusted with the registration of Community trade marks and designs. In 2012, the Office was given the responsibility for the European Observatory on Infringements of IP Rights which works to support the protection and enforcement of IP rights.
Contacts for press:
Ruth McDonald
Telephone: +34 96 513 7676
Email: ruth.mcdonald@oami.europa.eu
Claire Castel
Telephone: + 34 626 346 627
Email: claire.castel@oami.europa.eu
Laura Casado
Telephone: +34 96 513 8934
Email: laura.casado@oami.europa.eu
Published 11 June 2014