Strong response to Film Policy Review's call for evidence
More than 300 responses have been received to the Film Policy Review panel's call for evidence.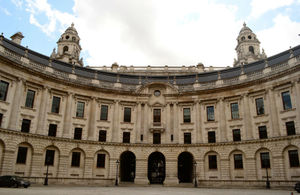 Earlier this year, Creative Industries Minister Ed Vaizey appointed former Culture Secretary Lord Chris Smith to chair an eight-member panel to conduct an independent review of Government film policy.
The panel of industry experts in charge of the review have conducted more than 70 face-to-face meetings with key industry groups and individuals to ensure as many opinions as possible were obtained.
Building a stronger British film industry and establishing ways to develop and retain UK talent were identified as top priorities for the review which will also consider how a 60 per cent increase in lottery funding for the film industry should be spent following the Olympic and Paralympic Games. In addition, from the responses received to date, issues such as piracy, new models for film distribution and exhibition (including digital platforms) and a more coherent international strategy for UK film have emerged as challenges for the industry.
The panel is now considering all the submissions and is on track to report their findings to Mr Vaizey by the end of the year.
Lord Smith said: "I'm delighted by the strong response, from all sectors of the film industry, to the panel's survey. Recent box office successes such as The King's Speech, along with the high profile of new British films at this autumn's international festivals, show that British independent cinema is very much alive.
"The UK has produced incredible films and very talented people who have gone on to achieve huge international acclaim and their input to the review is invaluable."
Notes to Editors
The review panel comprises:
Chair:  Lord Chris Smith, former Secretary of State for Culture, Media and Sport
Will Clarke - Independent Cinema Distributor, founder and former CEO of Optimum  Releasing
Lord Julian Fellowes, Oscar® and Emmy® award winning writer and actor
Matthew Justice, UK Film Producer and MD of Big Talk Productions
Michael Lynton, Chairman & Chief Executive Officer of Sony Pictures Entertainment
Tim Richards, Chief Executive of Vue entertainment
Tessa Ross CBE, Channel 4 Controller of Film and Drama
Libby Savill, Head of Film and Television at Olswang
Iain Smith OBE, film producer and Chair of the British Film Commission Advisory Board
The terms of reference for the review are available at the DCMS website. 
The Government announced in June 2010 that it would return the proceeds of the lottery to the original good causes. This means that, following the London 2012 Olympic and Paralympic Games funding for film will increase by approximately 60 per cent to around £43m annually.
Press Enquiries: 020 7211 2210
Out of hours telephone pager no: 07699 751153
Public Enquiries: 020 7211 6000
Published 4 October 2011