Strict new code to prevent powers of entry being abused
Strict new guidelines are to be established to prevent public bodies abusing powers to enter homes and businesses.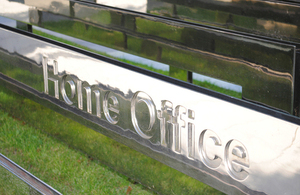 Home Office minister Lord Taylor announced on Tuesday that a new code of practice would be set up and launched a six-week consultation to consider what it should include.
There are currently around 1,300 powers to allow public bodies to enter private homes and businesses to enable investigations to be carried out.
All government bodies are currently examining the powers they have and, in line with the recently-passed Protection of Freedoms Act, must report to Parliament next year to set out which powers are unnecessary and can be repealed.
The new code will support enhanced safeguards for householders and business owners by ensuring the proportionate use of all powers.
Powers of entry
Lord Taylor, Minister for Criminal Information, said: 'This government is rolling back unnecessary state intrusion into people's private lives.
'Powers of entry will always be vital for the investigation of crime, but this new code of practice will ensure they are used proportionately and not abused.
'Government departments are already working to reduce the 1,300 powers available to them and our new code will further strengthen safeguards.'
The code of practice will include guidance for the use of any powers, including, where appropriate, a recommendation to give 48 hours' notice and to be considerate over the time of day powers are executed. 
Published 22 January 2013