Strengthening the UK's relationship with the Czech Republic
Foreign Secretary William Hague and Minister for Europe David Lidington visited Prague on 15 December to launch an "Enhanced Policy Dialogue" between the two countries.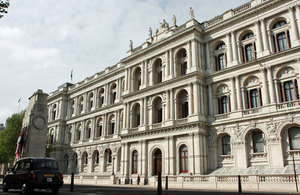 This was their first official visit to the Czech Republic.
The Foreign Secretary met Czech President Vaclav Klaus at the Prague Castle and Prime Minister Petr Necas.
The Minister for Europe will met with First Deputy Foreign Minister Jiri Schneider and with Head of Executive Office for European Affairs Vojt?ch Belling. He also met UK investors and representatives of the British Chamber of Commerce.
Both UK ministers met the Czech Foreign Minister Karel Schwarzenberg for lunch and also found some time in their programme to speak with media.
Published 22 February 2011