Strengthening the UK's relationship with Malta
Foreign Secretary William Hague met Maltese Deputy Prime Minister and Foreign Minister Dr Tonio Borg on 9 December.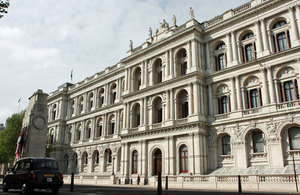 The Ministers had a productive meeting which included discussions on the situation in the Middle East, EU issues and the Commonwealth.
Speaking after the meeting the Foreign Secretary said:
"The UK is proud of our historical ties with Malta, and we are keen to maintain and strengthen our very close bilateral relationship. This strong link and our memberships of both the EU and the Commonwealth provide us with a wide range of subjects on which to engage."
This was Dr Borg's first call on the Foreign Secretary since the new Coalition Government was formed in May.
Published 9 December 2010