News story
Stratified medicine: the right treatment at the right time
Innovate UK is investing up to £1 million to establish new Knowledge Transfer Partnerships (KTPs) for stratified medicine.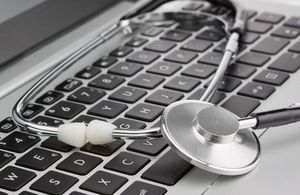 This funding competition will help businesses access data modelling expertise in universities. This will enable the businesses to develop new diagnostic approaches and evaluate diagnostic products earlier.
It's part of the Stratified Medicine Innovation Platform that's funding a £50 million programme of research and development over 5 years.
Knowledge Transfer Partnerships (KTPs)
KTPs help businesses improve their competitiveness, productivity and performance by working with UK universities.
The partnership works together to transfer knowledge and embed new capability within the business. Members of the partnership are:
a business
an academic institution
a recently qualified person (known as the associate)
Competition information
the competition opens on 2 March 2015
there will be a briefing webinar for potential applicants on 19 February 2015
the competition will close at midday on 18 November 2015
projects may run between 6 months and 3 years
Published 16 February 2015