Clever engineering: macrete bridges the technology gap
Northern Irish firm Macrete saves bridges from rotting away thanks to technology developed with support from Innovate UK.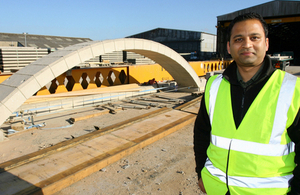 The world's bridges have a nasty disease - they are rotting from the inside out because the steel used in their reinforced concrete is rusting away.
In total, 25,000 bridges in the UK need replacing or strengthening, and the situation is the same across the world.
But Northern Irish company, Macrete, has found an answer to this destructive problem.
It has just finished work on a bridge in Tameside, Ashton Under Lyne, Manchester, which dates from 1935 and was in danger of collapse.
"[The bridge] has just been completely reinforced and refurbished without any dismantling - using Macrete's patented FlexiArch technology," said Abhey Gupta, FlexiArch Project Manager at Macrete.
With support from Innovate UK, Macrete has been able to develop a flexible technology that allows engineers to design, build and install all the components for bridge restoration.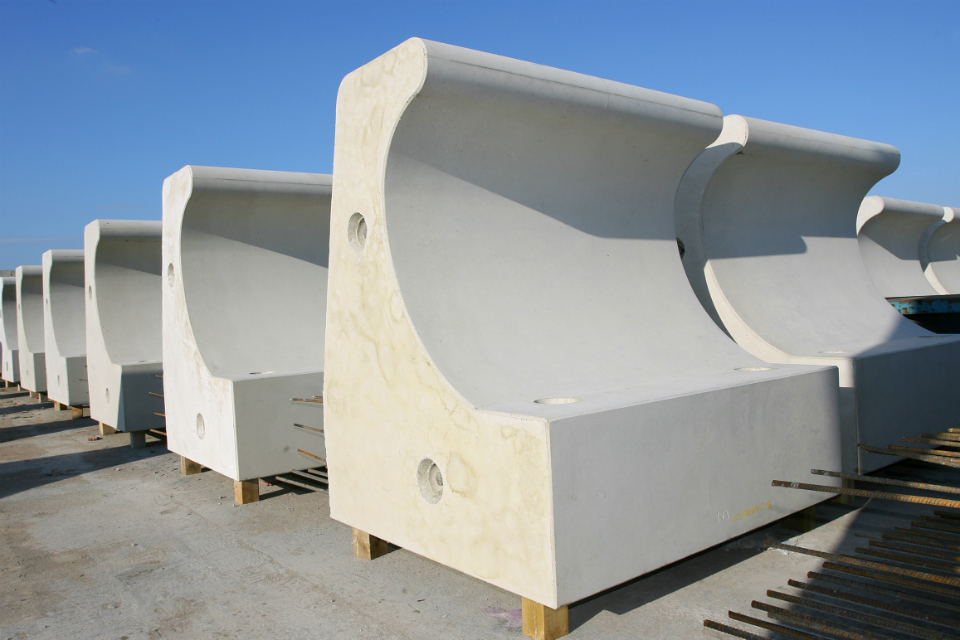 KTP kickstarts FlexiArch
Macrete's FlexiArch technology was first developed in 2004-2006 with the help of a Knowledge Transfer Partnership (KTP) grant of £67,464 from Innovate UK.
The money was used to develop a unique concrete block arch system to widen or replace arch bridges using novel materials and computer aided structural analysis.
FlexiArch has the advantage of not containing any structural steel. This helps give it a life-span of more than 120 years.
The technology also reduces costs by 30% compared with alternative technologies, estimates Macrete. This is due to the small and flexible nature of the bridge modules that are easy to transport and can be installed efficiently without risk of cracking.
But the company knew it needed extra skills to develop the FlexiArch technology further if it was ever going to produce more complex shapes and structures.
So in 2009, it applied for an additional KTP grant of £83,498, which meant it could use the expertise of engineers at Queen's University Belfast.
"The aim was to create FlexiArch design tools, and develop a range of complex geometry systems for new arch bridges and to strengthen existing masonry arch bridges," said Abhey.
The second KTP award helped fund engineer David Quinn as an associate from Queen's University to handle the transfer of expertise to Macrete.
Under David's guidance, Macrete carried out the proposal step by step, finally using its new skills to design, build and install a completely new support structure for the Tameside Metropolitan Borough Council bridge.
Bridging global markets
Global demand for the technology is high, especially for bridges that for environmental or heritage reasons cannot be demolished.
"Having an extra six months enabled us to take the technology a step further than we had originally planned.
"It meant we could talk to more people and add value which has resulted in international exposure which has proved lucrative for Macrete by generating more contracts," said Abhey.
David was able to promote the FlexiArch technology at the fourth Australian Small Bridges Conference in Melbourne, and went on to sign forward licensing agreements worth £200,000 for tunnel segments with leading concrete supplier, Rocla.
In total, £327,000 of licensing agreements were generated as a result of David's presentations at the Australian conference.
"We can definitely say that overall, our profits and sales are up thanks to Innovate UK, and on top of that we now have our own design tools," said Abhey.
"It has been an overall success and we are very proud of what we have managed to achieve through these KTP schemes which have opened doors to us that would have otherwise remained closed – probably forever."
Published 31 March 2014