Stowaways' sweet escape foiled by border officials
Five would-be illegal immigrants have been found hiding amongst boxes of Ferrero Rocher as part of a fudged attempt to smuggle themselves into Britain.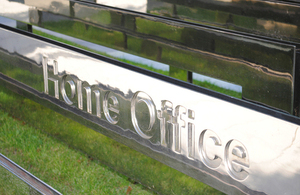 Three-year-old body detection 'sniffer' dog, Benji, helped find the men who were hidden among more than 2,500 boxes of the chocolates.
Liable for a fine
The Romanian registered lorry of treats was headed for Lanesfield, Wolverhampton. The stowaways, originally from Iran and Iraq, have now been handed over by the UK Border Agency to the French authorities.
The driver of the lorry and the haulier may be liable for a fine.
Heartbeat detectors
Director in the UK Border Agency, Carole Upshall, said: 'We base UK Border Agency officers in Calais so that we can stop illegal immigrants like these men before they even get to the UK.
'Increasingly sophisticated attempts are being made to try to smuggle people into the UK so, as well as dogs like Benji, our officers use heartbeat detectors and carbon dioxide probes to find people hiding in lorries.'
Last year, the UK Border Agency stopped over 29,000 individual attempts to cross the channel illegally and searched more than one million freight vehicles
Published 17 September 2010