Stowaways caught by sniffer dog
Twenty-five people were stopped from entering the country illegally on Friday after they were discovered hiding among wine and olive oil in the back of a lorry by a dog working with the UK Border Agency.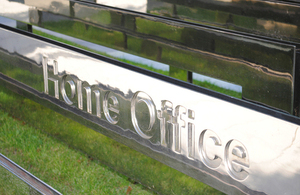 The alert sniffer dog found the male stowaways - from Afghanistan, Syria and Iran - while sniffing vehicles on Dover-bound ferries in Dunkirk, France.
Louis, the springer spaniel, alerted his handler when he detected the smell of people among a consignment destined for Weston-Super-Mare.
The stowaways were all handed over to French border police, while the driver of the lorry and the haulage company could face a fine if they cannot prove they took steps to secure the vehicle.
The operation was part of ongoing work at ports. In 2009 the UK Border Agency prevented more than 29,000 individual attempts to cross the Channel illegally.
Published 18 May 2010