Press release
Stephen Crabb: "Let's get Wales on the runway and show the world what we have to offer"
Welsh Secretary sets his goal for Welsh fashion ahead of London Fashion Week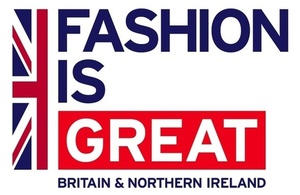 Stephen Crabb has urged those in Wales with a desire to work in the UK's vibrant fashion sector to make the most of Wales' world-class universities and UK Government support to represent our small but hugely creative country in the global fashion market.
With the final touches being made to the runways and spotlights at the ready, one of the biggest fashion events of the year is about to descend on the UK capital. For one week, the world's leading fashion designers, models and make up artists will show the world the best of British fashion at London Fashion Week.
Recent figures have shown that creative industries in the UK are worth almost £10 million an hour and contribute £84.1 billion per year to the UK economy. To support this vital sector, the UK Government will continue to create the right environment for creative industries to thrive, through tax reliefs, inward investment, and safeguarding cultural education programmes.
Across Wales, there are already many fashion designers and retailers that are using their talent and creativity to represent Wales across the fashion spectrum. Helen Rhiannon from Gower has been a designer for over ten years, working on a range of high profile projects from national costumes for Miss World to bespoke dresses for Katherine Jenkins and Catherine Zeta Jones. Helen now creates wedding dresses and designs, manufactures and creates all of her gowns in Wales and says this has proven to be a huge advantage for her business.
Helen Rhiannon said:
Everything I create is designed and manufactured in Wales. This has proven to be a huge benefit to the business, giving me a unique selling point that allows me to do what I love, where I love.

I chose to stay small and niche as all of my wedding dresses are made by me in my studio on the edge of Gower. Quality and fit are my main focus and I want to keep it that way so I will continue manufacturing in Wales.
Welsh fashion excellence can also be found around the world. Lucy Jones from Cardiff is now living in New York City after starting her own fashion line that meets the needs of disabled and physically challenged people. The 24 year old was inspired by her teenage cousin Jake who suffers with hemiplegia and as a result, struggles to dress himself independently. Lucy decided to create a pair of trousers that he could easily put on himself with one hand. She has since gone from success to success, winning major awards such as Womenswear Designer of the Year and the prestigious Kering Award X Style.com Award which is the parent company of world renowned designers such as Gucci and Balenciaga. Lucy has since made the Forbes 30 under 30 list for her unique "seated design" collection.
Julien Macdonald, one of Wales' most recognised designers, is set to display his AW16 line on Saturday 20 February. The designer from Merthyr Tydfil started his fashion career as Head Designer of Knitwear at Chanel and has since launched his own hugely successful fashion line which has been coveted by global stars such as Beyonce, Taylor Swift and Heidi Klum.
Secretary of State Stephen Crabb said:
Creative industries in Wales and across the UK are thriving. The fashion sector is at the front of the pack transforming our economy, inspiring generations of designers and retailers to represent the UK in the global marketplace.

In culture, innovation, fashion, and creativity the UK enjoys a unique advantage. London Fashion Week is another chance to showcase this to other countries. The event attracts people from around the world, shining the spotlight on our emerging home grown talent from newcomers like Helen Rhiannon and Lucy Jones to established names like Julien McDonald. As a government, we support fashion in the same way we support any other sector – by providing the right economic conditions for people to run successful businesses that can expand and export.

Wales is bursting with exceptional fashion designers, independent retailers and many young people eager to start their fashion career. Now is the time to make the most of the support available to get Wales on the runway and show the world just what we have to offer.
UKTI has recently launched the Exporting is GREAT campaign to help businesses across Wales and the rest of the UK start exporting. This includes many opportunities for the fashion sector in countries around the world. For more information, visit www.exportingisgreat.gov.uk.
Published 18 February 2016