Press release
Stephen Crabb: Government getting behind the 35,000 employers in Wales using Employment Allowance scheme
35,000 employers in Wales are benefitting from UK Government's Employment Allowance, official figures released today (7 November) show.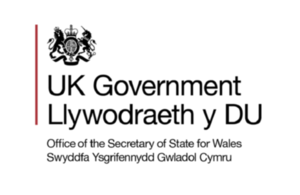 Since the scheme was introduced in April of this year, 72% of eligible employers in Wales are making use of the opportunity; the fourth highest of the 11 UK devolved administrations and regions. Wales' take up rate of 72% was even higher than the UK national average of 68%.
The Employment Allowance offers employers the chance to reduce their National Insurance bill for their employees by up to £2,000.
Secretary of State for Wales Stephen Crabb said:
This Government is getting right behind Welsh businesses and the employment allowance provides a huge incentive for them to employ more people, improve their offices and benefit from a variety of other opportunities that they might not be able to afford.

The Employment Allowance rewards hardworking people running small businesses by cutting their national insurance bill and enabling them to grow - all part of our long term economic plan to create jobs, get more people into work and help people working hard to provide for their families.
Published 7 November 2014