Government response
Steel procurement for Hinkley Point
Joint statement by Business Minister Anna Soubry and Sheffield Forgemasters.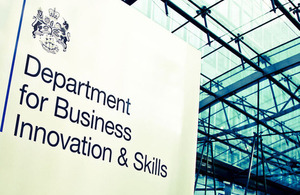 Following commentary that suggested the Business Minister Anna Soubry may have misled MPs in a letter on the procurement for Hinkley Point, the Business Minister and Sheffield Forgemasters have issued the following joint statement:
Sheffield Forgemasters agree that the minister's letter of 15 December to the BIS select committee is accurate. It is right that Sheffield Forgemasters and others cannot produce what she described as 'ultra-large' forgings.

Sheffield Forgemasters, however, can produce 80% of forgings for projects like Hinkley Point C, including large forgings for the steam generator, reactor and pressuriser assemblies.

Sheffield Forgemasters are an outstanding UK company and government will continue to work closely with them to ensure they are able to compete for opportunities in the nuclear supply chain.
Published 3 February 2016