Stay surf aware in Australia
Recognising the risks and following simple beach safety rules could save your life.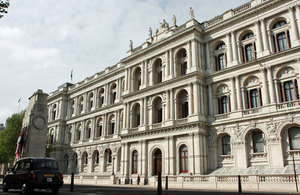 Every year a number of British nationals drown on Australian beaches, and hundreds have to be rescued. Following some basic surf safety rules can help to keep you out of trouble when you're in the water:
Always swim between the red and yellow flags

Read the safety signs

Ask a surf lifesaver or lifeguard for safety advice

Swim with a friend

If you need help, stay calm and attract attention
With foreign nationals representing around a third of all coastal drowning deaths in Australia in the last year, Surf Life Saving Australia (SLSA) has launched a campaign aimed at raising awareness of surf safety amongst international visitors.
Speaking in support of the campaign, British Consul-General Richard Morris said:
"In some ways SLSA epitomises what's best about Australia and we're incredibly grateful to them for their continued great work in helping British Nationals who get in trouble in the surf. It's moving and chastening to hear from individual life savers who have been involved in rescuing Britons. We're going to continue to work with SLSA to find new and innovative ways of raising awareness of the dangers of the surf."
You can read more about surf and beach safety on the SLSA website, and general travel safety information in our travel advice for Australia.
Published 8 October 2010