Stay safe in the Australian surf: swim smart!
You might think that the most dangerous thing about taking a swim in Australia is running into a shark, jellyfish or crocodile - but you'd be wrong.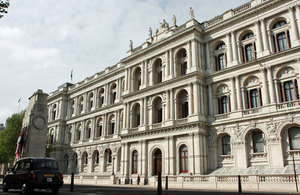 17% of all foreigners rescued in the Australian surf are Brits. Image courtesy Surf Life Saving Association.
The Australian surf is very dangerous and conditions are markedly different to those you may have experienced in the UK or Europe.
You're 20 times more likely to drown on Australia's beaches than be bitten by a shark.
The Australian surf is powerful and unpredictable. If you areunfamiliar with local conditions, youcan very easily and quickly be dragged out of your depth and beyond your swimming ability.
If you see a calm area of water with hardly any surf and no-one near it, there could be a very good reason it's empty. Some of the most peaceful looking stretches of water can be some of the most dangerous - they usually contain rip currents.
A large percentage of the foreigners needing help from Australia's surf life savers are British Nationals (17%). Every year British nationals account for around 400 rescues and 4 drownings - more than any other foreign nationality. While the number of deaths and rescues of Australians continues to decline year after year, the number of foreign nationals is rising.
Surf Life Saving Australia has more information on surf safety on its BeachSafe website and the top tips are:
Always swim between the red and yellow flags
Don't swim after consuming alcohol or drugs
Don't swim at unpatrolled beaches or after hours
Always swim with a friend; never alone
Our team in Australia continues to work with Surf Life Saving Australia and other interested parties to raise awareness of the dangers of the Australian surf.
You can read more about our Travel Advice for Australia here.
Published 13 January 2011