Statistical press release: Fuel poverty, England and the UK 2010
17 May 2012 The 2012 Annual Report on Fuel Poverty Statistics is published today, 17 May 2012. The publication covers new data for England …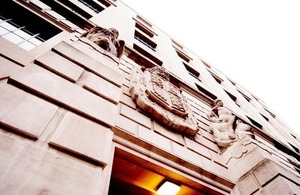 17 May 2012
The 2012 Annual Report on Fuel Poverty Statistics is published today, 17 May 2012. The publication covers new data for England for 2010, and an estimated level of fuel poverty in the UK for 2010.
The main points are:
The number of fuel poor households in England fell to 3.5m in 2010, from 4.0m in 2009. In the UK, fuel poverty fell from 5.5m households in 2009 to 4.75m in 2010.
The reduction in fuel poverty was caused by three main factors:
rising incomes, especially amongst lower income households at risk of fuel poverty (see section 3.2 of main report);
improvements in the energy efficiency of the housing stock and installations of energy efficient boilers (32% of households had condensing boilers in 2010 compared with 24% in 2009), enabling households benefiting from these to heat their home with less energy (section 3.4 of main report);
little change in prices for domestic energy between 2009 and 2010 (section 3.3 of main report).
The UK level of fuel poverty is estimated based on 2010 data for England and Scotland and extrapolated estimates for Wales and Northern Ireland based on earlier years.
Vulnerable households
In England in 2010, around 2.8 million vulnerable households were fuel poor, down from 3.2 million in 2009. In the UK, an estimated 4 million vulnerable households were fuel poor in 2010, compared with around 4.75 million a year earlier. A vulnerable household is one that contains the elderly, children or somebody who is disabled or long term sick.
Projections
Projections for England indicate there are likely to be around 3.5 million fuel poor households in 2011 and 3.9 million in 2012. Price rises in the second half of 2011 will not fully impact on fuel poverty data until 2012.
Projections for 2010 over projected fuel poverty by around 0.5 million households and this is explained in chapter 8 of the report. The main reasons for this were:
higher than expected income increases, especially for households in the bottom half of the income distribution; and
greater improvements in energy efficiency of the housing stock, in particular through installations of new energy efficient boilers.
Actual fuel poverty figures for 2011 and 2012 will only be known when we have detailed results of the surveys on household income and efficiency programmes, and will be available for publication in 2013 and 2014 respectively.
Commenting on the Fuel Poverty statistics for 2010, published today, Energy and Climate Change Minister Greg Barker said:
"I am encouraged by the fall in fuel poverty in the period to April 2011, but there is no room for complacency. Fuel poverty remains a serious national problem and the Coalition is absolutely committed to tackling it.
"People can still get help with heating and insulation through Warm Front and around 2 million households will get money off their energy bills this year through the Warm Home Discount scheme.
"However, our ambitious new policies including the Green Deal will go much further. The Green Deal will help people pay for home improvements through savings on their energy bills with extra financial help for the most vulnerable."
Published 17 May 2012