Press release
Statistical press notice: Integrated Performance Measures Return – quarterly update
IPMR statistics were released today by the Department of Health: Diabetes Delayed Discharges Access to Midwifery Stroke/Transient …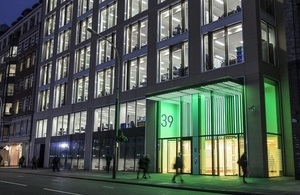 IPMR statistics were released today by the Department of Health:
Diabetes
Delayed Discharges
Access to Midwifery
Stroke/Transient Ischaemic Attack (TIA)
NHS Health Checks
For the quarter ending 31 March 2012
The main findings for Q4 2011/12 were:
Diabetes
99.0% of patients with diabetes were offered screening for diabetic retinopathy during the previous 12 months
Delayed Transfers of Care (DToC)
There were on average 2,423 acute patients with a delayed transfer of care per day.  There were, on average a further 1,724 non-acute patients with a delayed transfer of care per day.
Access to Midwifery
The number of women who have seen a midwife or a maternity healthcare professional, for health and social care assessment of needs, risks and choices by 12 weeks and 6 days of pregnancy was 162,806 compared to the 188,063 women who were seen by a maternity healthcare professional at any time within this quarter.
94.7% of women who gave birth in Q4 2011-12 against those in Q2 2011-12 saw a maternity health professional within the first 12 weeks and 6 days of their maternity.
Stroke - Transient Ischaemic Attack (TIA)
Nationally 81.7% of patients admitted with a stroke spent 90% of their time on a stroke unit.
For TIA nationally 71.2% of those patients with a higher risk of stroke presenting in an outpatient setting were treated within 24 hours.
NHS Health checks
The number of NHS Health Checks offered in 2011/12 was 2,202,000, with NHS Health Checks being received by 1,137,000 people
Full data on integrated performance measures return can be found on the DH website.
Notes for editors:
1. This data is collected in support of indicators listed within the NHS Operating Framework
Published 16 May 2012