World news story
Statement on the UK ban on khat
This was published under the 2010 to 2015 Conservative and Liberal Democrat coalition government
The UK is one of the last countries to reclassify miraa, with the majority of other EU member states already having done so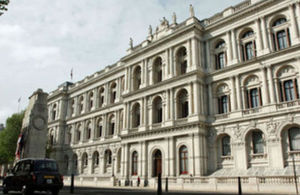 The UK ban on miraa/khat comes into effect on 24 June 2014. This comes following the British Parliament's approval of the Government's decision to reclassify miraa as a Class C drug.
This decision was in no way targeted at Kenya directly. The UK Government has had a long-standing intention to review the legal status of miraa. As the Home Secretary set out in July 2013, this decision was not taken lightly and the UK recognised the economic implications for a number of countries, predominantly in the Horn of Africa and the Arabian Peninsula.
The UK Government understands the concerns and potential economic impact in Kenya of the UK decision to ban miraa. The UK is a close and committed partner to Kenya and both countries benefit from a broad and deep relationship covering a wide range of issues. The UK Government recognises the concerns of Kenya as a producer country and will continue to work with the Kenyan Government through aid and development programmes to support economic growth.
The decision to control miraa was taken to address a number of issues:
That UK legislation is out of step with many of our key international partners. The UK is one of the last countries to reclassify miraa, with the majority of other EU member states already having done so, as well as most of the G8 countries including Canada and the USA.

That the UK is at serious risk of becoming a regional hub – with evidence already suggesting that the UK is being used as a transit hub for onward illegal miraa trafficking to the Netherlands (where miraa was banned in January).

That there are real community concerns on the health and social harms of miraa use.