Government response
Statement on the judgement on the benefit cap
Statement on the Court of Appeal judgement on the benefit cap.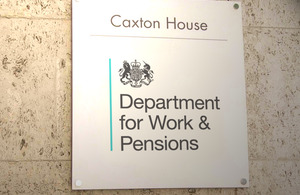 A Department for Work and Pensions spokesperson said:
We are pleased that the courts have ruled again that the benefit cap complies with the European Convention on Human Rights.

The benefit cap sets a fair limit to what people can expect to get from the welfare system – so that claimants cannot receive more than £500 a week, the average household earnings.
Published 21 February 2014