News story
Statement on oil leak from pipeline at the Gannet Alpha platform
15 August 2011 Following an oil leak reported from Gannet F subsea installation, 176km east of Aberdeen on 10 August 2011 a DECC spokesman …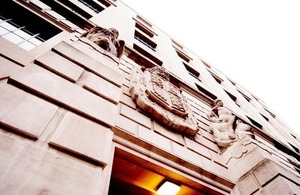 15 August 2011
Following an oil leak reported from Gannet F subsea installation, 176km east of Aberdeen on 10 August 2011 a DECC spokesman said:
"Shell has informed us that the oil leak at its pipeline at the Gannet Alpha platform east of Aberdeen is under control and has now been greatly reduced. They are working to completely halt any further leakage.
"DECC's environmental inspectors will continue to monitor the situation and have been working closely with the company and counterparts from the Health and Safety Executive, Maritime and Coastguard Agency and Marine Scotland since the spill was reported last week.
"Although small in comparison to the Macondo, Gulf of Mexico, incident, in the context of the UK Continental Shelf the spill is substantial - but it is not anticipated that oil will reach the shore and indeed it is expected that it will be dispersed naturally.
"The UK Continental Shelf oil spill record is strong which is why it is disappointing that this spill has happened. We take any spill very seriously and we will be investigating the causes of the spill and learning any lessons from the response to it."
Published 15 August 2011