Government response
Statement on ICC preliminary examination into Iraq allegations
The International Criminal Court is looking at allegations of historic detainee abuse in Iraq. Attorney General responds for the government.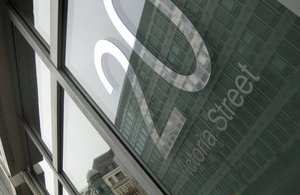 Responding to the announcement today that the prosecutor of the International Criminal Court, Fatou Bensouda, will re-open the preliminary examination of the situation in Iraq, Attorney General Dominic Grieve said:
The government completely rejects the allegation that there was systematic abuse carried out by the British armed forces in Iraq. British troops are some of the best in the world and we expect them to operate to the highest standards, in line with both domestic and international law. In my experience the vast majority of our armed forces meet those expectations. Where allegations have been made that individuals may have broken those laws, they are being comprehensively investigated.

I have seen the work of these inquiry teams myself and they are independent, robust and meticulous, with the resources they need to do the job properly and it is my job to make sure that continues to be the case.

As the minister responsible for overseeing the UK's prosecutors, I also understand the importance of the ICC prosecutor following the proper legal procedures when complaints are made. The UK government has been, and remains a strong supporter of the ICC and I will provide the office of the prosecutor with whatever is necessary to demonstrate that British justice is following its proper course.
Guidance:
A preliminary examination is not an investigation. It is part of due process being done and is essentially an administrative task which examines whether the ICC has jurisdiction over allegations and the scale of them. It will look at the systems the UK has put in place to investigate and prosecute the allegations, and the scrutiny that they have received. Investigations and inquiries that have been started by the UK which relate to these allegations are the formation of the Iraq Historic Allegations Team, scrutiny in the UK and European courts, scrutiny by Parliament and independent public inquiries (including the Al-Sweady Inquiry).
In those few cases where abuse has been acknowledged apologies have been given and compensation has been paid.
Published 13 May 2014