News story
Statement on exports to Syria
Export licenses for sodium fluoride and potassium fluoride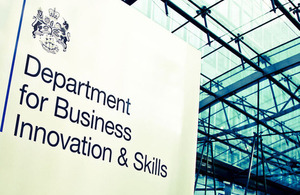 The UK government operates one of the most rigorous arms export control regimes in the world, and has been at the forefront of implementing an international sanctions regime on Syria.

In January 2012, we issued licenses for sodium fluoride and potassium fluoride. The exporter and recipient company demonstrated that the chemicals were for a legitimate civilian end use – which was for metal finishing of aluminium profiles used in making aluminium showers and aluminium window frames.

The licences were revoked following a revision to the sanctions regime which came into force on 17 June 2012 and the chemicals were not exported to Syria . This shows that the system works and reflects changes made by this government to ensure that the system of export controls is robust, responsive and effective in upholding the highest international standards.
Published 2 September 2013