World news story
Statement from the UK National Security Adviser on Salisbury attack
On Thursday 15 March, Sir Mark Sedwill briefed the North Atlantic Council at NATO on the Salisbury attack.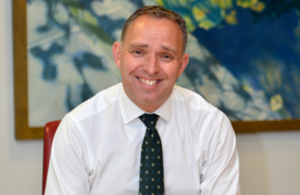 Today I briefed the North Atlantic Council on the attack that took place against Sergei and Yulia Skripal in Salisbury on Sunday 4 March using a military-grade nerve agent in clear violation of the Chemical Weapons Convention and in breach of international law.
As the leaders of France, Germany, and the United States, as well as the United Kingdom, have now confirmed in their joint statement, there is no plausible explanation other than to conclude that the Russian state was responsible for this attack.
I also welcomed yesterday's statement from the North Atlantic Council. It is a strong and important signal of NATO's unity, capability and determination to respond to the challenges that we face collectively. NATO has again proved that it is an Alliance united in defence of international security and values. I welcomed further statements of solidarity expressed by NATO Allies today.
What happened in Salisbury was the latest in a clear pattern of reckless and unlawful behaviour by the Russian State, and concerns the whole Alliance. From Syria to Salisbury, Crimea to cyberspace, Russia consistently flouts the norms of international behaviour. The response from NATO and the EU, and in the UN and the OPCW demonstrates the strength of international outrage.
The actions that the Prime Minister announced in Parliament yesterday are robust and true to the values of our country and our allies. These include significant steps to dismantle the Russian intelligence and covert action network in the United Kingdom. We will support allies who face similar threats.
With our allies we will continue to act robustly to defend the international rules based system. I know from my session with the North Atlantic Council this afternoon that the Alliance stands united in this effort.
Published 19 March 2018