News story
Statement from the Chancellor and international investment banks on London as a world leading financial centre
Joint statement from the Chancellor of the Exchequer, George Osborne, and leaders of international investment banks released on 7 July 2016.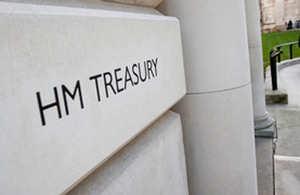 Britain's decision to leave the EU clearly presents economic challenges which we are determined to work together to meet.
We will also work together to identify the new opportunities that may now become available so that Britain remains one of the most attractive places in the world to do business.
One of Britain's key economic strengths is that it is a world leading financial centre.
It has one of the most stable legal systems in the world, a brilliant workforce and deep, liquid capital markets unmatched anywhere else in Europe, all of which are underpinned by world class regulators.
In recent years it has established itself as a global hub for renminbi, rupee, Islamic finance and green finance, as well as leading in new markets such as FinTech.
Today we met and agreed that we would work together to build on all this with a common aim to help London retain its position as the leading international financial centre.
Signatories and attendees
Chancellor of the Exchequer, George Osborne
Mr Bill Winters, CBE, (Group Chief Executive, Standard Chartered)
Mr Michael Sherwood, (Vice Chairman and co-CEO, Goldman Sachs International)
Mr Alex Wilmot-Sitwell, (President, EMEA, Bank of America Merrill Lynch)
Mr Robert Rooney, (CEO, Morgan Stanley International)
Mr Viswas Raghavan, (Deputy CEO and Head of Investment Banking (EMEA), JP Morgan)
Mr Jim Cowles, (CEO, Europe, Middle East and Africa, Citi)
Published 7 July 2016
Last updated 7 July 2016
+ show all updates
Added to list of signatories: Mr Jim Cowles, (CEO, Europe, Middle East and Africa, Citi)
First published.