State aid funding for local TV infrastructure
European Commission's green light paves the way for investment.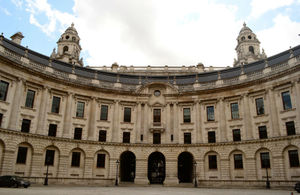 The European Commission today announced its decision to approve UK proposals for State aid funding towards the capital infrastructure necessary for Local TV.
The decision means that the way is now clear for the public investment in the capital build of the local digital terrestrial television (DTT) multiplex to carry new local digital television services on the Freeview platform, as agreed between the government and the BBC Trust as part of the licence fee settlement.
The multiplex will be built by the winner of the multiplex licence, which Ofcom is expected to award before the end of this year.
Local network
The European Commission's approval also gives a green light to the BBC to enter into a funding agreement with the successful multiplex operator. Work on the formal agreement will commence in January 2013 with the actual build expected to start in early spring 2013 and the first local broadcasts commencing later next year as planned.
The BBC has pledged to provide up to £25 million towards establishing a local television network from the television licence fee until 2017.
Further information
Published 6 December 2012