News story
Start date announced for negotiations with European Commission
First round of talks to begin on Monday June 19.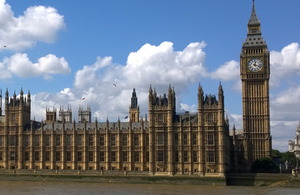 The first round of talks that will see Britain leave the European Union will start on Monday June 19, officials have confirmed.
Following discussions in Brussels today, both sides agreed that the formal negotiations under the Article 50 process can now start.
In a joint statement issued today, officials said: "Michel Barnier, the European Commission's Chief Negotiator and David Davis, Secretary of State for Exiting the European Union, agreed today to launch Article 50 negotiations on Monday June 19."
The agenda can be found below (timings shown are Brussels time).
Opening of the negotiations between the EU and the UK on the withdrawal of the UK from the European Union by Michel Barnier, the European Commission's Chief Negotiator, and David Davis, UK Secretary of State for Exiting the European Union
11.00: Opening session (Michel Barnier and Secretary of State David Davis) plus officials
12.30: Working lunch between Michel Barnier and Secretary of State David Davis
14.00 – 16.30: Working groups
16.30: Meeting of coordinators (Sabine Weyand, European Commission's Deputy Chief Negotiator and Olly Robbins, Permanent Secretary, UK Department for Exiting the EU)
17.30: Closing session (Michel Barnier and Secretary of State David Davis)
18:30 (approx): Joint press conference by Michel Barnier and Secretary of State David Davis, BERL press room
Published 15 June 2017