News story
Stabilisation Unit secondee organises cycle for Kosovo's children
British police officer seconded to EULEX Kosovo organises a second fundraising charity cycle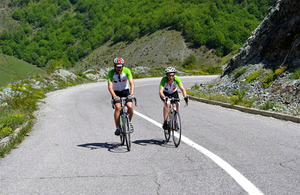 On 5-7 June, a team of internationals working for the European Union's rule of law mission in Kosovo (EULEX) will cycle over 300 miles around the country in a charity fundraiser. The event aims to raise money for the maternity unit of a hospital in Pristina through a local NGO, building on success from a similar event in 2014.
Mark Dixon, 46, is a serving police officer seconded to EULEX through the Stabilisation Unit since July 2013. Along with Tom Flanagan, Irish barrister and EULEX colleague, Mark has been the driving force behind the Cycle Kosovo for Children events.
"The idea came about during a training ride on a cold January day in 2014", Mark said. "I had been helping a colleague with a clothing collection for a very poor community in Kosovo, and because of that a few of us thought about arranging some form of cycle charity event."
In 2014 a team of seven workers from EULEX and other inter-governmental organisations in Kosovo cycled 300 miles over three days, raising over 10,000 euros to buy a haematology analyser for the hospital in Pristina. This equipment allows blood analysis results to be obtained virtually instantaneously, where the neonatal ward previously had to rely on slow laboratory results. As blood infections can kill a new born in a matter of hours, this equipment is needed to reduce Kosovo's infant birth mortality rate, which is currently the highest in Europe.
'The team spirit of the cyclists and the support team throughout the event was fantastic," said Mark. There was a huge sense of achievement for everyone when we completed the cycle challenge and also when we reached our fundraising target of 10,000 euros."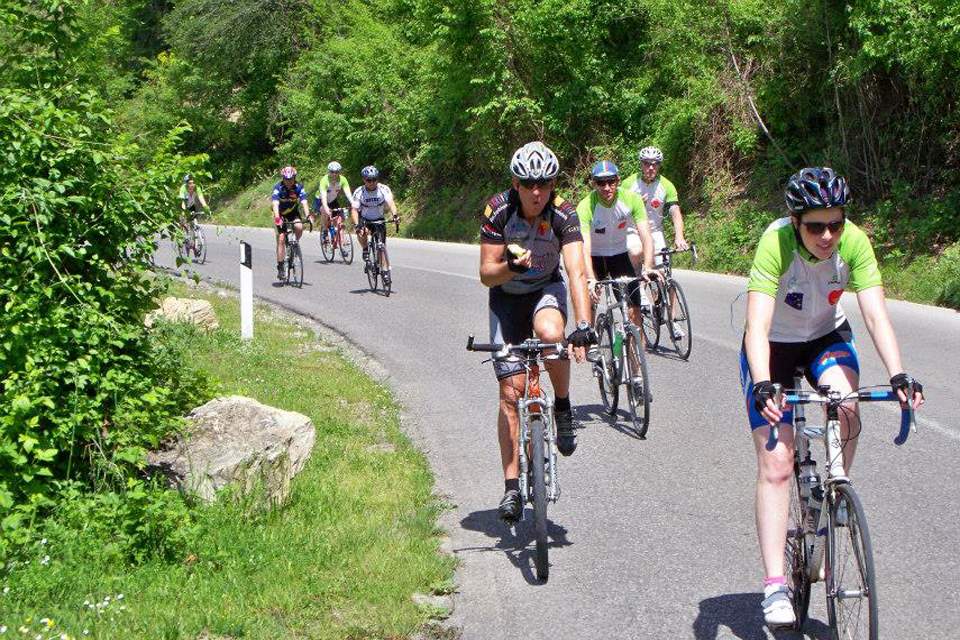 In 2015 the team has expanded in numbers. With a focus on local participation, a team of 15-20 cyclists are expected to join the three-day ride. Corporate sponsorship has been secured from a major company in Kosovo, and a website for electronic fundraising has been set up for international contributors.
Mark believes part of last year's fundraising success came from having such a clear goal, and with that in mind the team have been in touch with the hospital ward ahead of the next event to find out what other equipment is lacking.
"This year we aim to raise money for phototherapy lamps," Mark explained. "These lamps are vital equipment in modern neonatology, and they cost over 1000 euro each. We hope to raise enough money to buy 20 lamps."
Published 2 June 2015