Press release
St David's Day message from the Secretary of State for Wales
St David's Day has always been a time for colourful celebration in Wales and as the country prepares to mark the occasion, I wanted to send …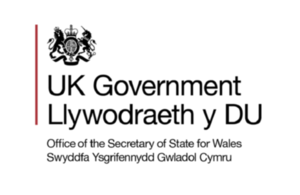 St David's Day has always been a time for colourful celebration in Wales and as the country prepares to mark the occasion, I wanted to send my warmest wishes to the people of Wales, either living at home or working away, and in particular those serving on military operations around the world.
As a Welsh woman, St David's Day will always have a special place in my heart, as it is a chance to reflect on how far we have come. This time last year, we announced the electrification of the Great Western Main Line to Cardiff. The business case for electrification of the Valleys is ongoing and is something I passionately support.
This Government has Welsh interests very much at its heart, and am proud to represent those interests at Cabinet, within the UK and internationally.  I was thrilled the Prime Minister hosted a reception at Downing Street to mark St.David's Day and that so many distinguished guests from Wales were able to attend.
Devolution is important to us all and last years referendum gave Wales a choice on the future of devolution.  Now we are looking at ways to make the Assembly and the Welsh Government more financially accountable through the process of examination of these matters by the Silk Commission.
As 2012 unfolds, Wales will have yet more opportunities to shine.  With Wales's first tourism week fully underway, I have had the opportunity to experience first hand some of the attractions we have on our doorstep.   I will be supporting any bid for a Welsh city to run in the race to become the next UK City of Culture in 2017.
And with this year's celebrations for Her Majesty The Queen's Diamond Jubilee and the London 2012 Games, we want to ensure that tourism in Wales -as well as the wider Welsh economy - takes full advantage of the unprecedented levels of international attention that will focus on the UK.
Whilst there is plenty to look forward to, there are also plenty of challenges ahead - and never has the old adage of 'two heads are better than one' been more important.
Yes Wales has two Governments, but they have one aim - to get the best for Wales.
As ever, our immediate goal must be to roll up our sleeves and continue to work together to get Wales back to work.
The last two sets of figures have shown that unemployment is falling and employment is rising. But we must not be complacent. we want to help improve the landscape and conditions for Welsh businesses and organisations. To do so, we will continue to encourage the Welsh Government to work with us to ensure that Wales thrives and prospers.
Wales remains a competitive and attractive choice for both domestic and international investors.
With enterprise zones recently announced by the Welsh Government and the UK Government making available £57million of funding for improving broadband across Wales.  We are growing and developing a modern economy.
Let us use this St David's Day as a milestone to look ahead to 2012 with renewed vigour and optimism.
Let us put political differences aside wherever possible and seize every opportunity to work together for a more prosperous future for Wales.
Happy St David's Day to you all.
Published 29 February 2012